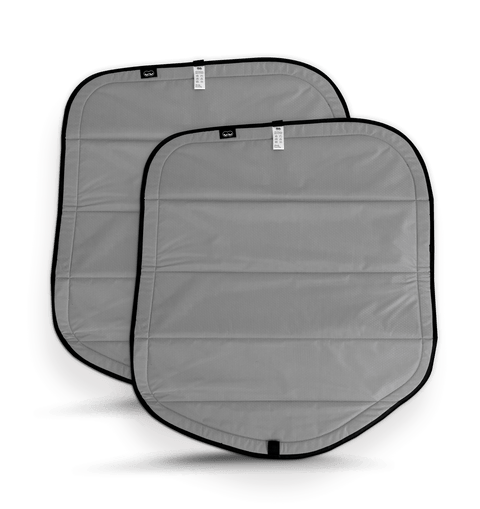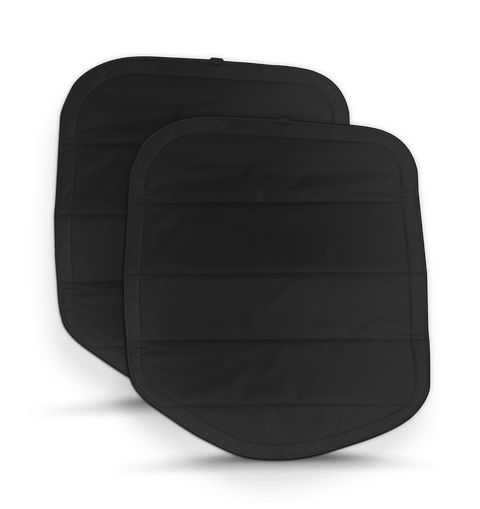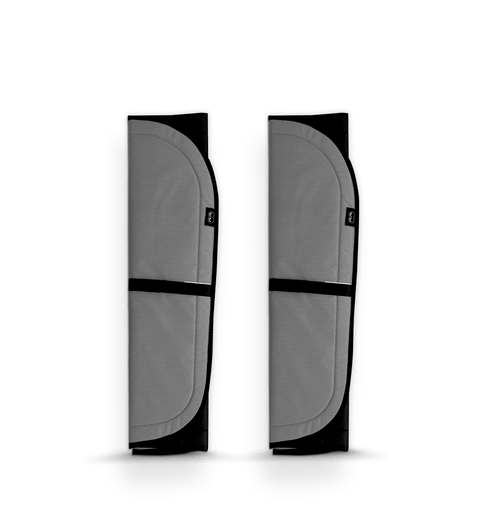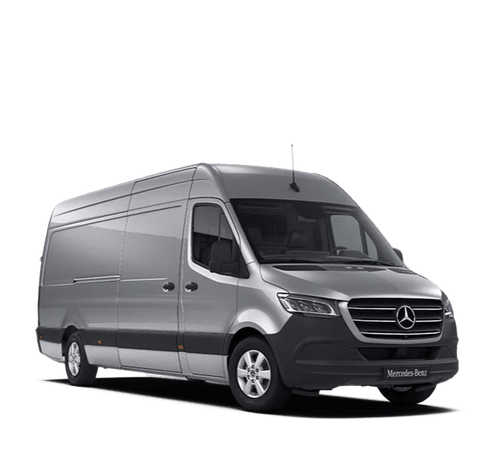 Shady Business
Mercedes Sprinter VS30 Rear Door Set (Pair) YRS 2018-CURRENT (Full Metal)
Designed to fit Mercedes Sprinter VS30 models 2018 to current. This includes medium and long wheel based vans in both medium and high roof models.

Please Note: VS30 Model Mercedes Sprinters have a plastic rear door trim which covers the lower half of the window frame, if you have removed this door trim to create a custom design, select this option for the correct fit.
Insulated magnetic blackout van shades set for Mercedes Sprinter VS30 rear doors ( Set x 2 )
Designed & manufactured using high quality 450D Oxford canvas, 450D Ripstop Polyester, Thinsulate insulation and strong Neodymium rare earth magnets

Available in:
Black / Black (450D Oxford Canvas)
Black / Grey (450D Oxford Canvas / 450D Ripstop Polyester)

Using the latest Artec Leo 3D scanner tool has enabled us to scan each individual vehicles window frames to exactly match the OEM specifications, this creates a perfect fit with no bunching along edges, better magnetic contact to the window frame and a cleaner custom fit look.
*Still unsure if this product will fit your van? Simply send a message with the year and make of your vehicle and we will get back to you as soon as possible.